Ayres ist seit 2002 im Community Management tätig, seit einer Weile sogar beruflich. Er ist ein richtiger Horror- & Mystery-Junkie, liebt gute Point'n'Click-Adventures und ist Fighting Games nie abgeneigt. Besonders spannend findet er Psychologie, deshalb werden in seinem Wohnzimmer regelmäßig "Die Werwölfe von Düsterwald"-Abende veranstaltet. Sein teuerstes Hobby ist das Sammeln von Steelbooks. In seinem Besitz befinden sich mehr als 100 Blu-Ray Steelbooks aus aller Welt.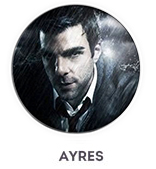 Redaktionsmitglied
seit September 2017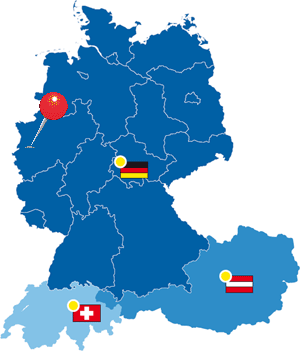 Geburtsjahr: 1983
Lebt in: Düsseldorf
Erste Geek-Kindheitserfahrung: Actionfiguren von He-Man and the Masters of the Universe sowie Hörspielkassetten von Jan Tenner
Was ihn zum Geek qualifiziert: Day 1-Käufer mit Hang dazu, alles in irgendeiner Form ausstellen zu müssen
Auffälligstes Merchandise in seiner Wohnung: eine riesige Uncharted 3-Leinwand im Wohnzimmer und ein Dutzend Blu-Ray Steelbooks – an den Wänden!